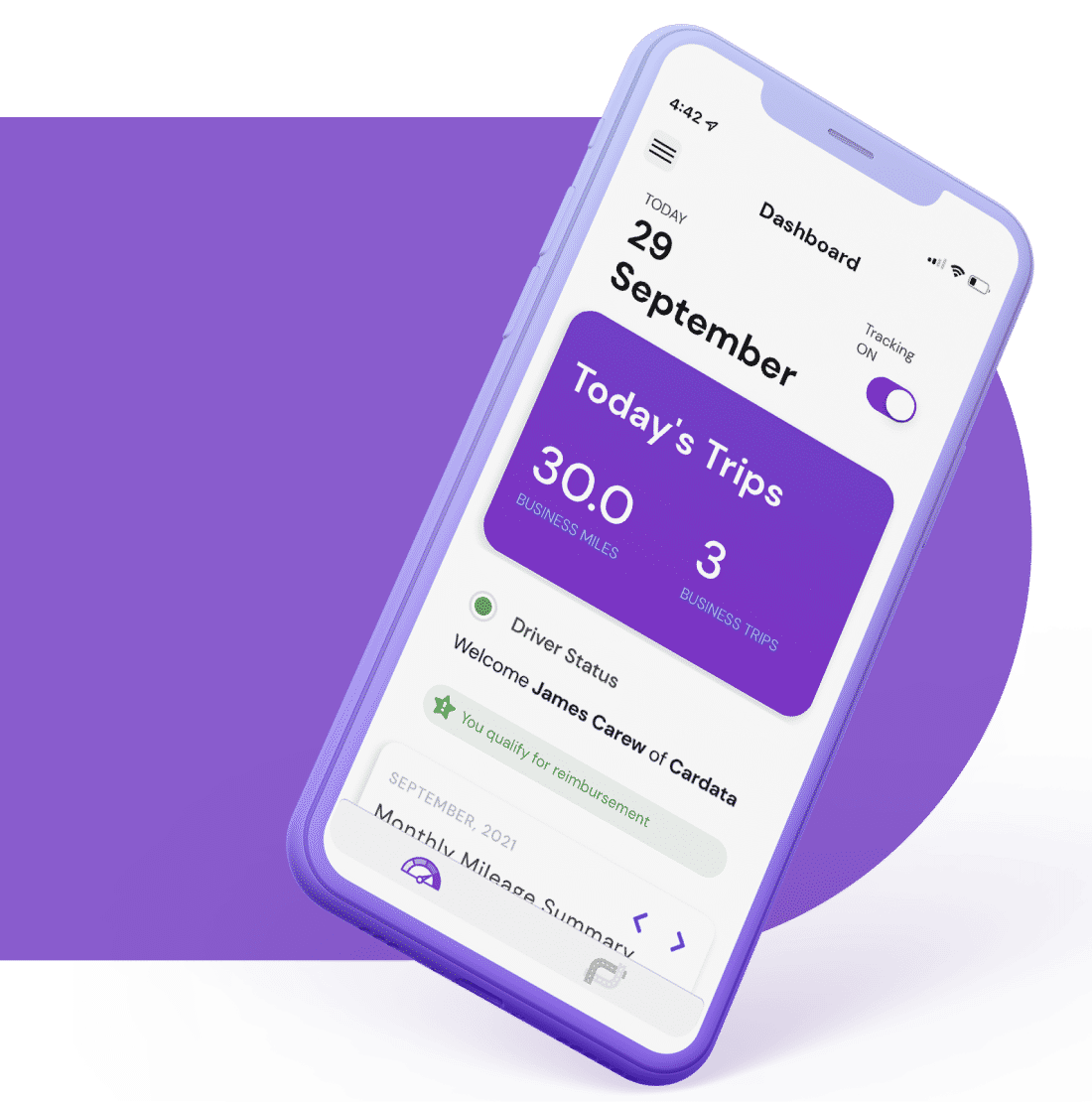 Sign up to receive

Cardata's

newsletter
We deliver insights from the mileage reimbursement industry, company news, and more. Receive our newsletter once per week, and unsubscribe anytime.
By Clicking "Subscibe', you agree to our Privacy Policy. You also agree to receive communications regarding our products and services.

Powering Vehicle Reimbursement for Top Companies
Cardata is trusted by some of the world's top companies to manage their vehicle reimbursement operations. Cardata is an optimized way to automatically capture business mileage and reimburse employees for using their personal car for work. 1B+
Lifetime Miles Driven


"Megan is a superstar and one phone call away. Megan went above and beyond to get me back on track when there was a mixup at my company and I was booted from the system. The app is very user friendly and easy to follow. The schedule feature makes it super easy to stay on track!" Adam J
"Client services, solutions driven to fit our needs. Personal service to our employees and administrators." Administrator in Medical Devices
"The quick and helpful team that is always available to help. If I am unsure of something I receive an answer within 15 minutes and always have support even if my main point of contact is not available. The system is easy to use and keep up to date with all required information." Keenan B
"It's been a breeze to use and customer support is the best around. to date with all required information." User in Transportation/Trucking/Railroad
4.7/5 Stars • 100+ Reviews